We produce briquettes and charcoal at the factory in Koknese, and we offer both products for sale or use, as well as for the production of equipment.
Production lines and equipment
INOS assembles production lines and equipment, offering a variety of technological solutions for woodworking companies:
• Wood drying chambers;
• Aspiration systems;
• Air humidifying equipment;
• Restoration of woodworking equipment;
• Equipment accessories (various types of conveyors, conveyors, storage hoppers, etc. according to customer needs).
The company's many years of experience in designing, marketing, installing and servicing woodworking equipment has enabled us to choose the best partners and suppliers, and to start manufacturing many elements in our own factory.
 
We can also offer:
• Equipment for the production of pellets and briquettes;
• Design of granulation and briquetting lines, supply, installation and maintenance of equipment;
• manufacture of accessories;
• Equipment restoration and modernization;
• Trade in little used and refurbished granulators and briquettes.
It is possible to compress virtually any production residue with a moisture content of less than 14%.
Compressed material takes up less space and is easier to transport.
 
Production complexes are equipped with a control system:
• by hand or
• Fully automatic control.
Briquette production
INOS produced high-calorie briquettes using unique technology from wet wood chips.
From these briquettes high quality charcoal is made.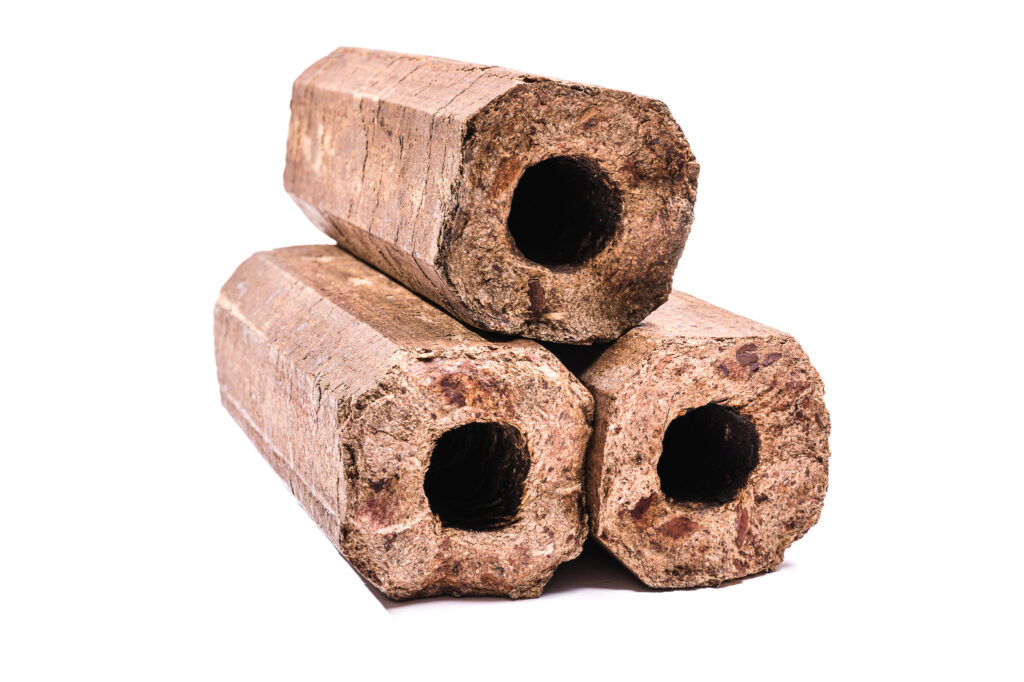 Charcoal production
The charcoal we produce has a high carbon content, low ash content (up to 1.5%), longer burning time (up to 5 hours), higher burning temperature (over 900 degrees), reduced smoke and specific aroma.
The new product is at the same time an energy-efficient solution and a greener product, so it can also be used successfully in grocery and catering services.
Smartcharcoal